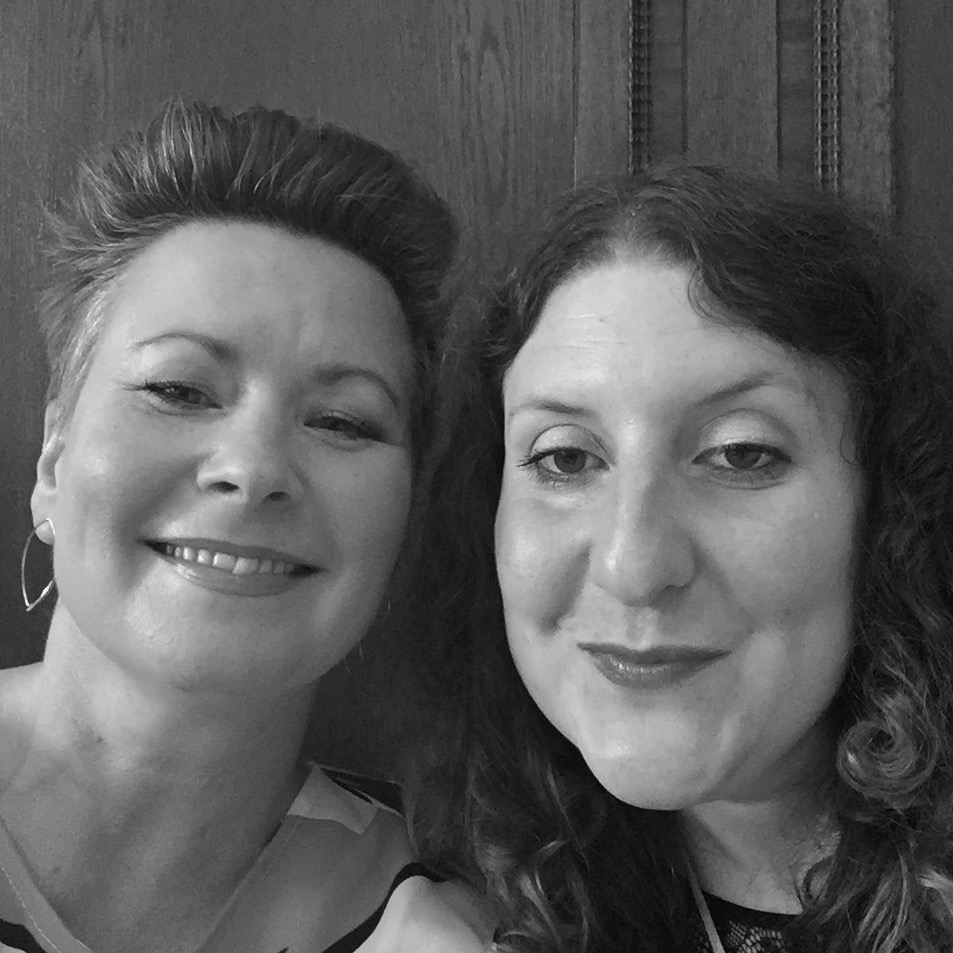 Nuala Clooney & Kaye Winwood
Nuala Clooney and Kaye Winwood are both artists living and working in the UK. Nuala creates casts of her own body which are used to present and serve food. Kaye uses food as an artistic material exploring the way in which texture and flavour can evoke sensory experience. Together they created a collection of glassware called ​Expanded Intimacy, which intends to bring a new perspective to the sensualisation of tableware.
What have you rebelled against in the past, and what are you rebelling against now?
We consider ourselves to be mischievous and playful. We enjoy taking risks in our work and breaking boundaries.
Do you need to be a rebel to enjoy your work?
No, but it helps if you are curious and playful.
Do you use your own work?
No, not in our home environments as they are too precious for everyday use, but we do use them frequently at events, symposiums and interactive experiences. The new designs encourage diners to simultaneously use the glass – where users get to decide whether they want to pair up with one other person or with two. We really enjoy guiding people to engage with their senses in a different way whilst experiencing the glasses. Sharing is caring!
Do you think glassware can still be improved? If yes, in what way?
Absolutely yes. There is still much to explore within table-and glass-ware such as weight, texture, surface and temperature. Working with glass also offers an extraordinary tension between strength and fragility which is something we are keen to explore further.
What was the inspiration for your Steinbeisser series?
Bringing our individual research practices together to work collaboratively on themes of orality, food, pleasure and the self. Variations in texture, taste and temperature evoke strong emotional responses from the diners and this is something we like to play with, with the intention of heightening their sensory perception.
Describe your work in 3 words!
Sensual. Sexual. Tactile.
What kind of materials do you use and where do you get them from?
At the moment we have been using scientific glass but we are exploring the integration of other materials such as latex and leather. 
What are you working on right now?
We are developing new designs for the Expanded Intimacy range.
What excites you about tomorrow?
The unknown and the potential a new day can bring.
What has been your favourite dinner experience?
We enjoy meals that can be shared with friends and family. Food that you can eat with your hands, and dishes that make you want to lick the plate clean. For us, it is less important whether the food is from a 'cucina povera' recipe or a 3-Michelin starred restaurant – it is the experience of eating and sharing that harnesses new memories and experiences.
What further ambitions do you have?
We would like to work more closely with restaurants and chefs to develop tableware that is considered an integral part of the menu's development. In relation to this, we are undertaking research around the various properties of materials that contribute to the overall experience of eating/drinking. 
What are your 3 favourite pieces on Jouw…?
The Serpentine Stone Spoons by Jenni Sokura, the Mountain Plates by Mitch Iburg and the Sharing Plates by Katharina Dettar and Stine Keinicke.