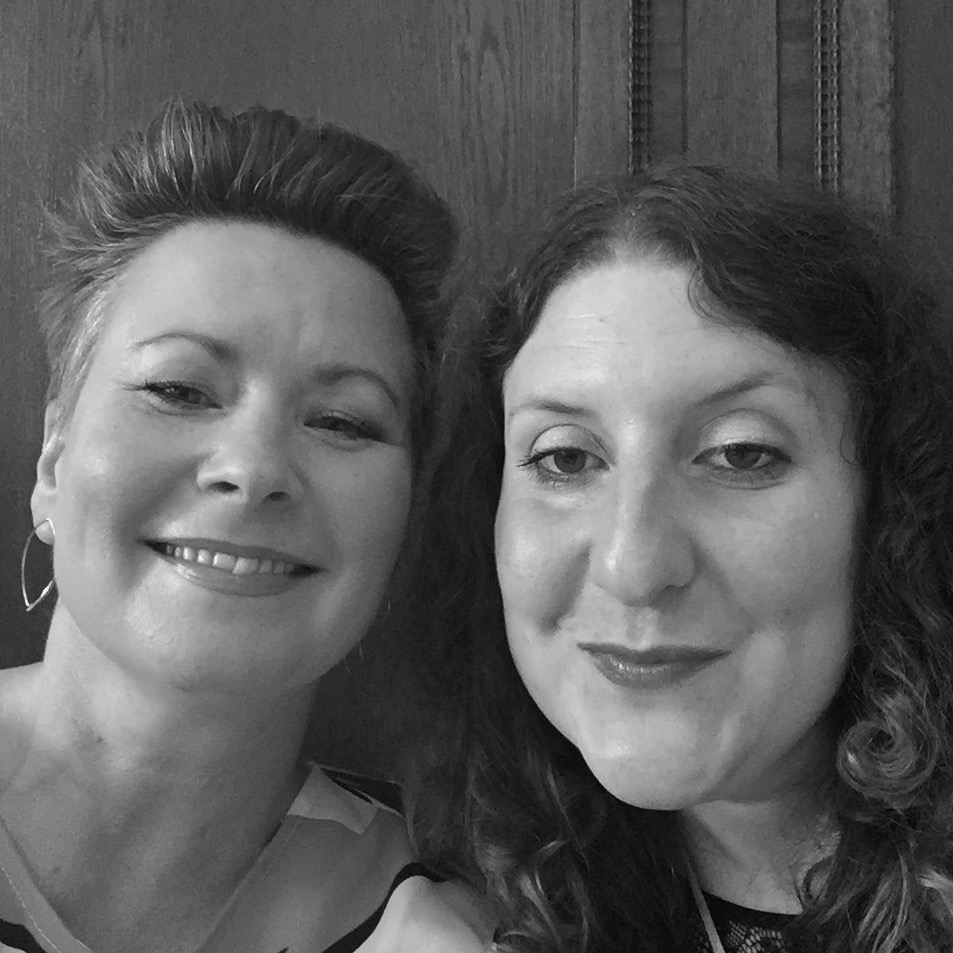 Kaye Winwood & Nuala Clooney
Kaye Winwood and Nuala Clooney are both artists living and working in the UK. Kaye uses food as an artistic material exploring the way in which texture and flavour can evoke sensory experience. Nuala creates casts of her own body which are used to present and serve food. Together they created a collection of glassware called ​Expanded Intimacy, which intends to bring a new perspective to the sensualisation of tableware.
If you had access to all the powers, how would you improve the world?
Don't think we would want access to all powers, that comes with a great responsibility and privilege. However, we wish there was more empathy and respect for each other and the future of our beautiful world. We would encourage a respect for artistic practices and the impact they can have in creative solution making toward sustainability, ecological change and wellbeing.
What are the biggest sustainability challenges in your work and how are you addressing them?
The very nature of our collaborative work is about sharing, all our work is about coexisting with objects and bodies. Sustaining intimate and ecological approaches which highlight the fact that as humans our relationships to space, objects and food are not just one way but is a mutually affecting relationship. Therefore, consider process as a continuing collaboration between us and matter. Collaboration is the most rewarding and challenging aspect to our work, how we address this is a constant, process of listening, learning and reflecting.
Which conscious lifestyle choices are you making? And are you considering any new ones?
Definitely less screen time and more time! Respecting every part of the 'other' and so to then not let only its death be for physical nourishment but for every part of the other to be utilised. For this reason, we have been experimenting with the by-products of our domestic consumption, to create new materials, from waste materials such as shells, coffee and orange.
What have you rebelled against in the past, and what are you rebelling against now?
We consider ourselves to be mischievous and playful. We enjoy taking risks in our work and breaking boundaries.
Do you think glassware can still be improved? If yes, in what way?
Absolutely yes. There is still much to explore within table-and glass-ware such as weight, texture, surface and temperature. Working with glass also offers an extraordinary tension between strength and fragility which is something we are keen to explore further.
What was the inspiration for your Steinbeisser pieces?
Bringing our individual research practices together to work collaboratively on themes of orality, food, pleasure and the self. Variations in texture, taste and temperature evoke strong emotional responses from the diners and this is something we like to play with, with the intention of heightening their sensory perception.
Describe your work in 3 words!
Sensual. Sexual. Tactile.
What kind of materials do you use and where do you get them from?
At the moment we have been using scientific glass but we are exploring the integration of other materials such as latex and leather. 
What has been your favorite dinner experience?
We enjoy meals that can be shared with friends and family. Food that you can eat with your hands, and dishes that make you want to lick the plate clean. For us, it is less important whether the food is from a 'cucina povera' recipe or a 3-Michelin starred restaurant – it is the experience of eating and sharing that harnesses new memories and experiences.
What excites you about tomorrow?
The unknown and the potential a new day can bring.
What are your 3 favorite pieces on Jouw…?
The Serpentine Stone Spoons by Jenni Sokura, the Mountain Plates by Mitch Iburg and the Soil Glasses by Fabienne Schneider.