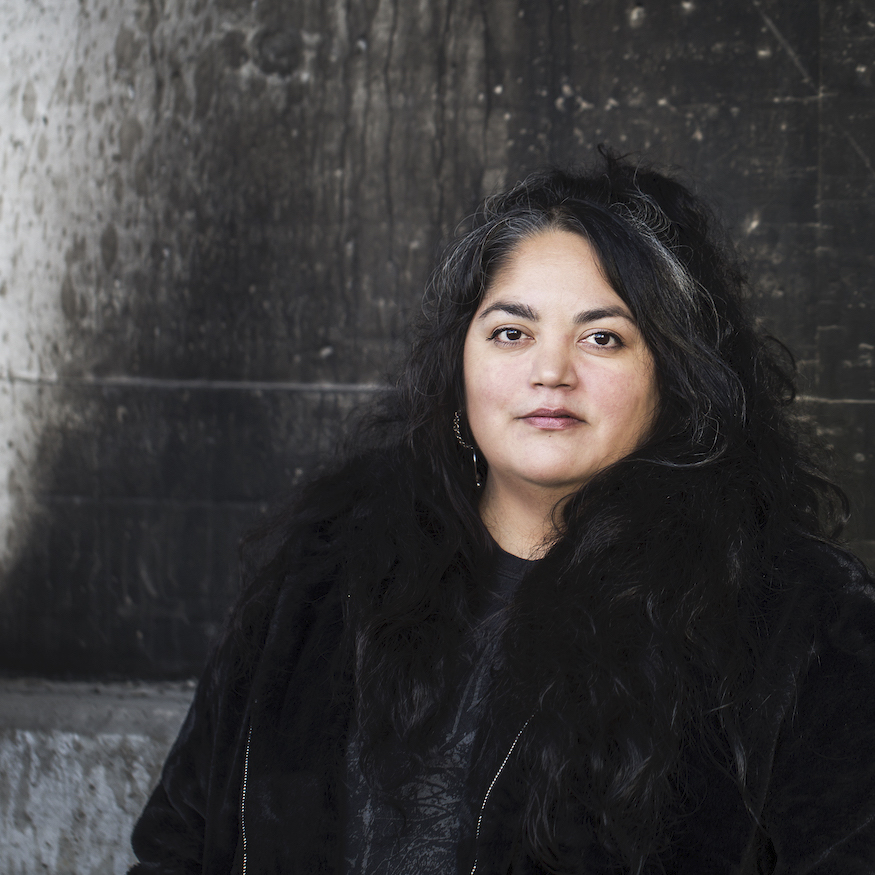 Lisa Fält
Lisa Fält is an artist living and working in Sweden. Her work stems from an interest in how things play a vital role in the creation of selves and how we make sense of our past, present and future, through material things. Creating works that range from body related objects to sculptural installations illuminating the ordinary and the overlooked. The artistic process, the craftsmanship and the handling of materials often become a repairing act, revealing our questions of value.
What have you rebelled against in the past, and what are you rebelling against now?
I react against narrow minded thoughts, teachings and norms in our society. In my work I often find myself challenging preconceived ideas of craftsmanship and the close connection to perfection and preciousness. I work with all kinds of materials mostly existing things that were leftover, found or thrown away. In a society where consumerism is the number one tool to create identity and meaning, craft can become a powerful medium to investigate our everyday life. Making, repairing and D.I.Y are rebellious acts too.
Do you need to be a rebel to enjoy your work?
No, but to get the full experience, a touch of openness might get you to look beyond the initial impressions and aesthetics in order to see even more layers and depth.
Do you use your own work?
Sometimes. I mostly make work to raise questions just by their mere existence. For these conversation pieces I don't focus on the functional use. I have really enjoyed the challenge of making the Spoonmania pieces, while keeping a practical use in mind.
Do you think dishware can still be improved? If yes, in what way?
Yes, of course! Food is a perfect vehicle to bridge conversation while cutlery and dishware are elemental tools for facilitating discussions, pointing to and revealing realities. We can use dishware to enable connections, new forms of conversation pieces can help us to cross borders. I'm thinking of creating dishware and cutlery with accessibility and inclusion in mind. Environmental questions, sustainability, how we resource materials, what future food might look like and so forth.
What was the inspiration for your Steinbeisser series?
For me the spoon symbolizes caring and sharing, both important cornerstones for this work. With this in mind I made plates that demanded interaction, coordination and being present. To create an ultra-sensory food experience I wanted to involve more than hands and mouths. I made plates that call for collaboration, the intimate act of feeding each other. The spoon necklaces are meant to connect your whole body to the table.
Describe your work in 3 words!
Elevating the ordinary!
What kind of materials do you use and where do you get them from?
I repurposed spoons. A few of them were given to me and the rest I scoured at the various Stockholm flea markets. The connecting material are brass rods I found in my workshop and aluminium rivets.
What are you working on right now?
Continuing Spoonmania by creating new pieces for an exhibition. Together with a colleague I'm exploring the act of fishing as a tool to create urban meeting places in Stockholm.
What has been your favourite dinner experience?
The Steinbeisser experience, which i really enjoyed. Besides, I have had a few that immediately come to mind, they usually involve the outdoors, family and close friends. Vacations on a small sailing boat as a child, cooking food over fire or on our gas stove in the galley. I still have vivid memories of the smell from the stove. Trips at the end of August with one of my closest friends, making food on our trianga stove after a long day on the bike or foot, everything tastes amazing. The invitation to share a family meal in a remote area in Chile back in 1998, they slaughtered a cow for the occasion, an act of hospitality, for which I was totally unprepared.
What excites you about tomorrow?
Just got a new studio space so I am looking forward to fixing that up and to get back to work. Also, the uncertainty of what's to come, ongoing and new projects, collaborations and some new energy!
What further ambitions do you have?
To never stop exploring and pushing boundaries. Keep learning new techniques, to incorporate them in my own practice, staying thirsty for new knowledge and to have fun along the way.
What are you 3 favourite pieces on Jouw…?
I really enjoy the work of Nils Hint, Eija Mustonen's glove spoons and the moment plates by Joo Hyung Park.