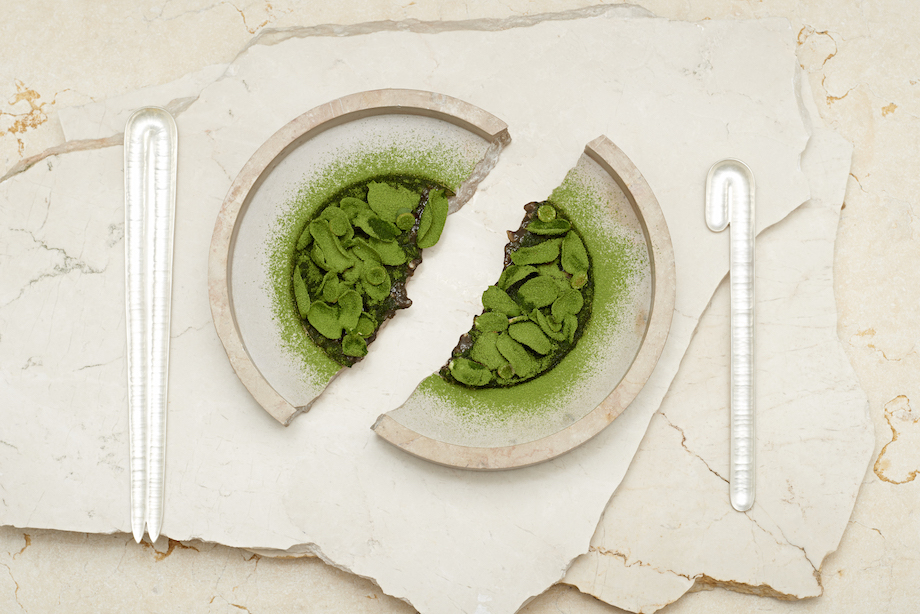 More than 180 pieces have been added to Jouw…!
The new update includes Dovile Bernadisiute's spiral glass plates, Elin Flognman's recycled table wood and brass spoons, Felicia Mülbaier's stone plates, Gabriela Cohn's organic porcelain bowls, Heejoo Kim's tactile bowls, Helen Habtay's upcycled tile plates, Hugo Madureira's ring plates, Joo Hyung Park's ottchil lacquered moment spoons, Judith Lasry's primitive clay bowls, Julia Obermaier's rooftop bowls and scenic lookout plates, Katharina Dettar & Stine Keinicke's sharing plates, Kathleen Reilly's 'ways of serving' plates, Laia Ribas Valls' playful spoons, Machteld Lambeets' dinner creatures plates, Nils Hint's recycled double forks and knives, Ramon Clapers' steam bent wood cutlery, Sophie Hanagarth's worm tracks spoons, Tala Yuan's calabash bamboo spoons, and Tono Perez's sculptural teapots.
New pieces from Joe Pintz and Young Ran Lee are also now available.
We wish you beautiful and wonderful holidays, merry christmas and an inspiring start of the new year.