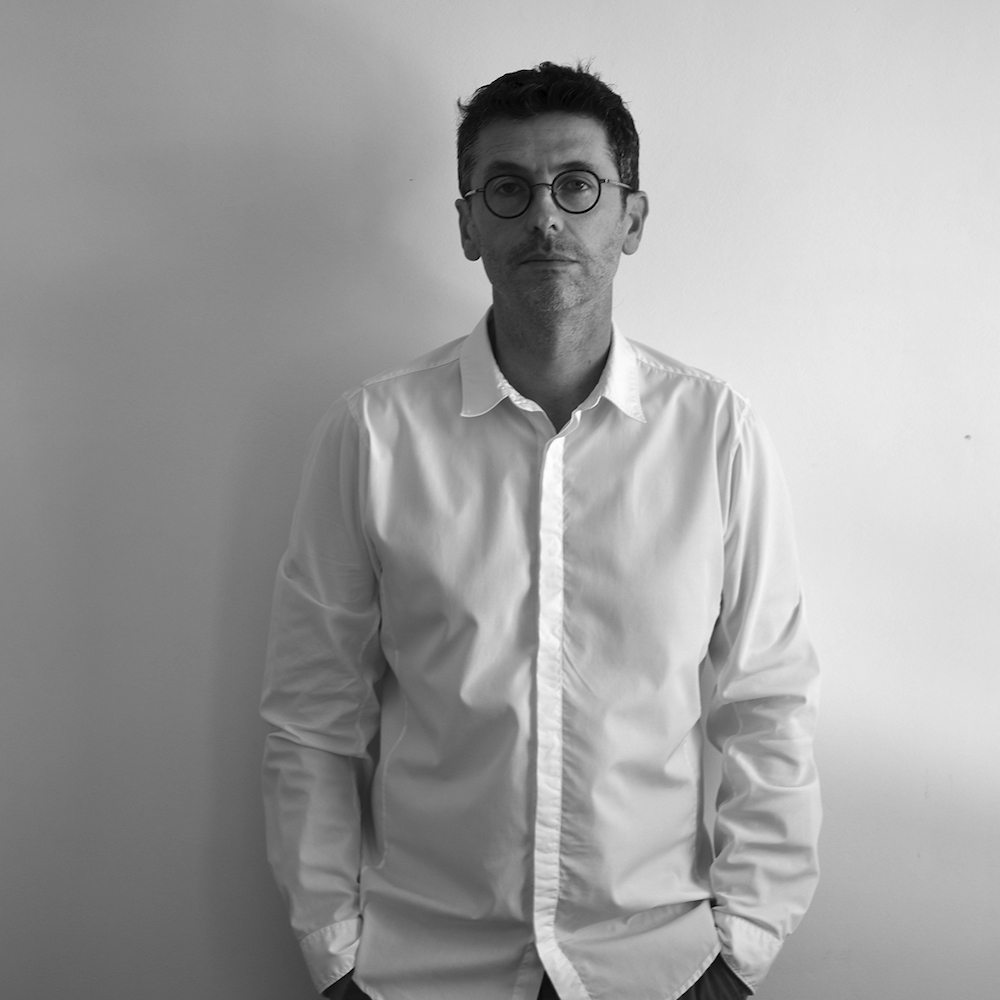 Sebastien Krier
Sebastien Krier is an architect and artist living and working in France. Moved by the texture and depth of burnt wood, he explores the unique Japanese technique of Yakisugi also known as shou sugi ban. Once burnt, the wood changes appearances, it hardens, bluish reflections appear on the surface, the black becomes deeper and darker.
If you had access to all the powers, how would you improve the world?
I would like to make the inhabitants of this world aware of consuming only what they need, in order to limit unnecessary production, waste and pollution.
What are the biggest sustainability challenges in your work and how are you addressing them?
I like to work on my old collection that I create from existing pieces which I hunt, modify, refine, then burn and stabilize. I give new life to pieces that have already lived.
Which conscious lifestyle choices are you making? and are you considering any new ones?
Have beliefs and stick to them.
What have you rebelled against in the past, and what are you rebelling against now?
Thirty years ago I rebelled against the breeding of hens in cages, a type of breeding that unfortunately still exists today. Now, I rebel so that the sorting of waste is respected.
Do you need to be a rebel to enjoy your work?
I think you have to be rebellious to create, to get out of the way, to explore, to go against the current.
Do you use your own work?
At home I use pieces of furniture such as stools or coffee tables, but also some pieces of tableware, bowls for soups in winter.
Do you think cutlery can still be improved? If yes, in what way?
These cutlery are experimental and atypical. Made from parts taken from the wild with minimal intervention, I think they should stay that way.
What was the inspiration for your Steinbeisser pieces?
For bowls and boxes I was inspired by traditional Korean ceramics. For the cutlery, it is nature that inspired me and dictated my work.
Describe your work in 3 words!
Raw. Refined. Deep.
What kind of materials do you use and where do you get them from?
All my creations are made from wood. For my old collection, I practice upcycling, and for my creation collection, the woods are sourced directly from French forests.
What has been your favourite dinner experience?
A meal in Cassis near the sea. Even now after 20 years I still can remember the flavour of white truffles and the taste of a white wine from Cassis.
What excites you about tomorrow?
Go to my studio to keep creating and burning!!!
What are you 3 favourite pieces on Jouw…?
Soil glasses by Fabienne Schneider, Kami plates by Pam Su, and the Excavation Site Plates by Chae Rin Hwang.