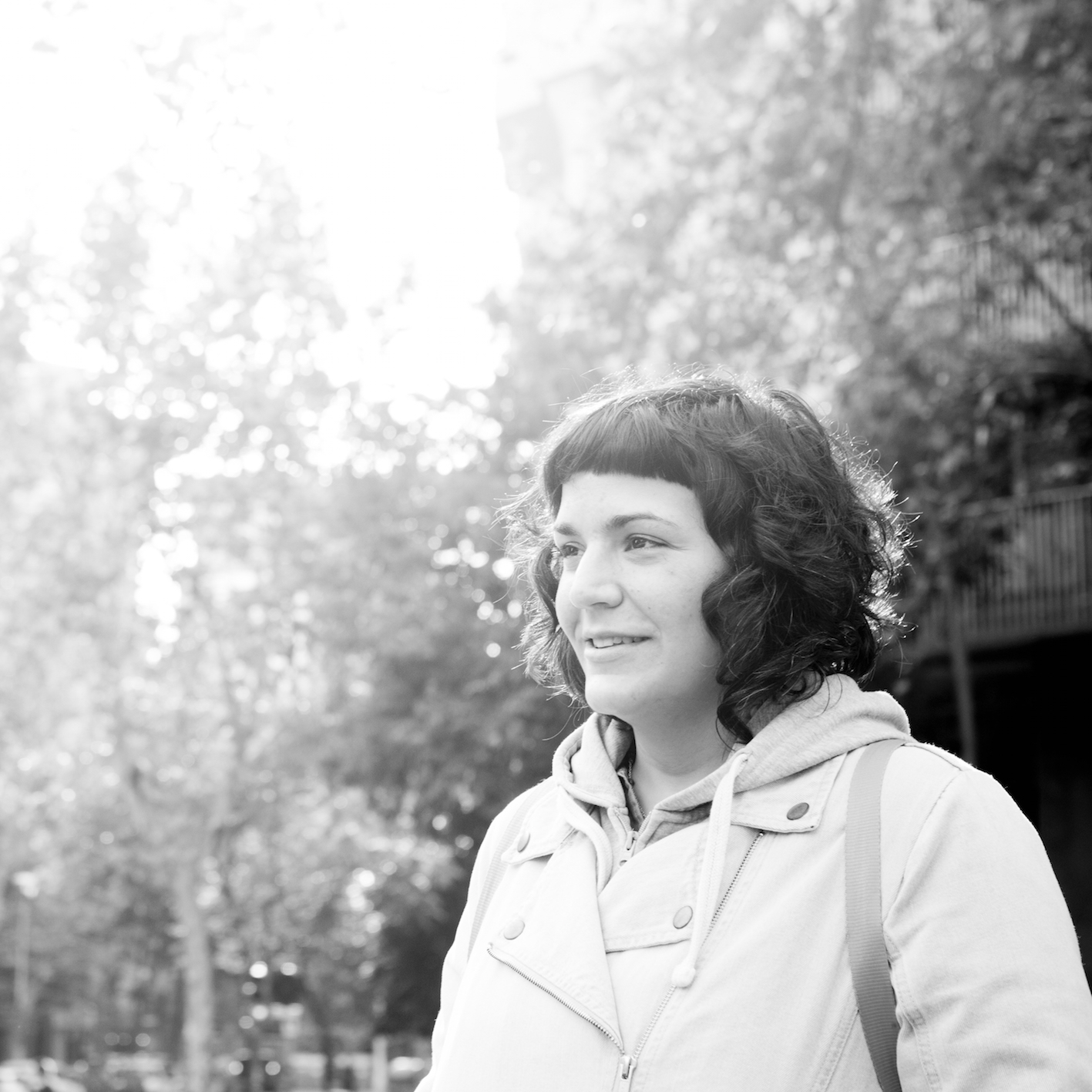 Laia Ribas Valls
Laia Ribas Valls is a contemporary jewellery artist living and working in Barcelona. Her work focuses on making body related objects like cutlery and jewellery. She is interested in studying the relation between the user and the objects at an intimate level.
What have you rebelled against in the past, and what are you rebelling against now?
I have rebelled against many things in life and in my work. I think we are far from living in a fair and equal society. Therefore, we should strive towards building a more fair and equal world. Sometimes this strive is envisioned as a rebellion. I believe rebelling is good and necessary to create positive changes.
Do you need to be a rebel to enjoy your work?
Mostly.
Do you use your own pieces?
Yes, I do use my own pieces. I believe that to be fair to the future users I have to be willing to put myself through the same challenge that I am demanding of them to go through. And honestly sometimes I've been quite upset with myself…
Do you think cutlery can still be improved? If yes, in what way?
Yes. I am not fully up to speed in the subject, but I know there are some design projects working to improve cutlery. For instance, there is a design studio that has created cutlery for people with Parkinson's disease. The handle is modified so has an easier grip and helps reduce the shaking. I think in society there is a vast diversity that hasn't always been fully considered on design and marketing terms. I believe these differences need to be addressed and be taken care of. Social design has been working on it and it has to keep on working on it. I also think that we, as object makers, should keep on working to improve our making and attend diversity.
What was the inspiration for your Steinbeisser series?
For the Steinbeisser series I wanted to create a group of work that didn't allow the user to sit at the table and proceed as usual. I wanted my spoons to disturb the usual situation, but not in a rude way, I wanted the pieces to be enjoyable, intriguing and fun.
Describe your work in 3 words!
Challenging. Playful. Surprising.
What kind of materials do you use and where do you get them from?
I use different materials for each project I get into. I am trained as a jeweller, so metal is often part of my work. I also love textiles and they've played a huge role in my making. And now I'm getting into wood and ceramics. I like to get my materials from a local source when possible. Right now I am starting to investigate local distributors that can offer ecological and recycled materials, even for metal.
What are you working on right now?
Right now I am trying to finish up some pieces from previous projects that I left half made. I'm embroidering a table cloth and some napkins.
What excites you about tomorrow?
The uncertainty about what's to come.
What has been your favourite dinner experience?
My favourite dinner experience is every time I get to sit at a table with great food surrounded by friends and family. I come from a big family and I've grown to appreciate noisy crowds. They can be quite powerful in many ways. There's an immense amount of information and knowledge being shared around a dinner table.
What further ambitions do you have?
My ambitions are that art becomes my full-time job and to keep on making for as long as I can.
Which are your 3 favourite pieces on Jouw…?
Jochen Holz's Wine Glasses, Maki Okamoto's Spoon Fork and Rachael Colley's Cutlery Combs. I think a combination of the three world make a very enjoyable dinner set.